Coronavirus Concerns: Ricca's Architectural Warehouse Temporarily Closed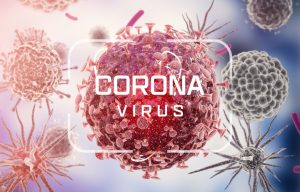 Out of an abundance of caution, Riccas's Architectural Warehouse is temporarily closed amid the coronavirus outbreak. New Orleans Mayor Latoya Cantrell called for non-essential businesses to close Monday amid increasing cases of the coronavirus in the state and city. We have decided to follow this request to keep our community and our employees safe. As soon as officials determine the situation as safe, we will open back up.
What You Should Do During The Coronavirus Outbreak
To minimize the risk of spread, Louisiana officials are advising the public to practice social distancing by not gathering with large groups of people. Large events and mass gatherings can contribute to the spread of COVID-19 in Louisiana and introduce the virus to new communities.
Examples of large events and mass gatherings include conferences, festivals, parades, concerts, sporting events, weddings, and other types of assemblies. These events can be planned not only by organizations and communities but also by individuals.
The Department of Health is also working with health care providers to promptly identify and evaluate any suspected cases.
Confirmed cases in Louisiana have ranged from mild illness (similar to a common cold) to severe pneumonia that requires hospitalization. So far, deaths have been reported mainly in older adults who had other health conditions.
For more information visit: http://ldh.la.gov/Coronavirus/
Ricca's Architectural Sales is located at
511 North Solomon Street in Mid-City, New Orleans, LA 70119
(504) 488 – 5524 or (504) 822-8200 | Fax: (504) 488 – 5662 | Email: riccaarch@yahoo.com
Business Hours:
Currently closed Due To Coronavirus Concerns
Ricca's Architectural Sales has a lot of items from demolition in our inventory that we restore and preserve for future uses in both residential and commercial designs. We are the best place to come to find that special moulding, chandelier, or even small parts. If you are looking for something unique that will not only preserve and re-purpose salvaged parts, stop by Ricca's Architectural Sales and find the perfect addition to your home or business.