Upcycling Idea: Repurpose Old Window Frames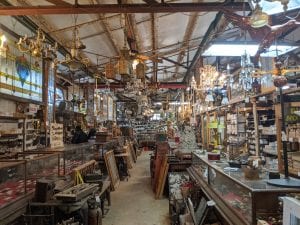 Old and even weathered window frames can make unique accent pieces for your home. If you don't feel up for a big art project, simply use the window frame as a picture frame. Put any of your vintage posters or other pictures into the frame and secure them. Obviously, you can paint the frame any color to match your current decor. If you like the used or so-called shabby look, just clean it thoroughly before putting it on your wall.
More Decorative Options For Window Frames
A window frame could also be a great option for a mirror. If your window frame has panes, you could put a different picture in each section. One section could also hold pressed flowers, or other flat meaningful objects you would like to include in your art work. Since some window frames can be rather large, you could use the space to create a collage using multiple pictures and other objects. Using window frames as picture frames gives you an opportunity to be creative and fill your home with one-of-a-kind art pieces that show your artistry and skill.
Ricca's Architectural Has What You Need
Ricca's Architectural Sales has a lot of items from demolition in our inventory that we restore and preserve for future uses in both residential and commercial designs. We are the best place to come to find window frames, special molding, chandelier, or even small parts. If you are looking for something uniq