Holiday Gifts You Wouldn't Expect
It's that time of year again the Holidays are almost here and that means you need to get started on your Holiday gift shopping. And just like every year, trying to figure out what Holiday gifts to get for friends and family is the trickiest part. A salvage warehouse may not the first thing that comes to mind when searching for Holiday gifts, but these places can be a treasure troves. Here is a quick look at some of the wide range of items you can find at Ricca's that would make perfect presents for almost everybody.
Chandeliers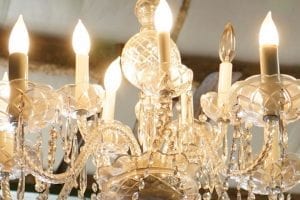 A beautiful chandelier or candelabra from Ricca's makes a perfect Holiday gift. You can either re-wire the chandelier, or just get some candles. No matter who you are getting this Holiday gift for we have a wide variety of styles at Ricca's: from 10 Arm Crystal Chandeliers to Art Deco glass light fixtures, to Spanish brass chandeliers.
For more ideas visit: https://riccasarchitectural.com/shop/lighting/chandeliers/
Stained Glass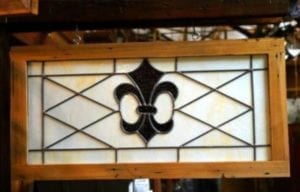 Old, re purposed stained glass windows make an interesting and unique holiday gift. Decorating with old windows can add instant charm to any space. A stained-glass window, can be placed over a sunny window to let colorful light stream through the room.
For more ideas visit: https://riccasarchitectural.com/shop/stained-glass/
Vintage  Stoves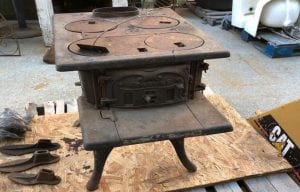 A vintage stove can be turned into unique home furnishings, garden decorations or art pieces that personalize a home. It's a thoughtful holiday gift that may take a little work. Old kitchen stoves can be transformed into kitchen island, shelving units, tables and garden decorations. If you want to make an kitchen island, a table or a freestanding shelving unit you will have to put a little more work into the piece, however, it will be a one of a kind Holiday gift.
Find the perfect Holiday gift at Ricca's Architectural Sales. We are located at
511 North Solomon Street in Mid City, New Orleans, LA 70119
(504) 488 – 5524 or (504) 822-8200 | Fax: (504) 488 – 5662 | Email: riccaarch@yahoo.com
Business Hours:
Tuesday – Friday 9 am – 5 pm, Saturday – 9 am – 4 pm