Clean Your Fountain Now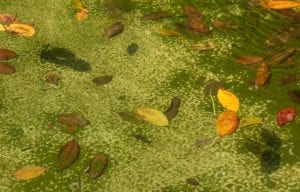 Right now is the perfect time to clean out the fountain in your back or front yard. It's not too hot outside to work in the yard, there are barely, if any, mosquitoes out and almost all the leaves have come off your trees. If you keep your fountain nice and clean, you will be able to enjoy it for a very long time.
Dirty fountains are not only unsightly, they can also pose a health risk. Since you probably turn off your fountain during the winter, algae could bloom in the stagnant water. The standing water will also become a breeding ground for mosquitoes which could carry the West Nile Virus and other diseases. Mold might even start to grow in your fountain which may cause a variety of health effects.
What You Can Do
Mix one half cup of white vinegar to one gallon of warm water to clean your fountain with. Then, using a nylon scrubber, scrub down your entire fountain. If you have stubborn stains or hard water buildup, you may need to use pure vinegar and a bit of elbow grease. Rinse well with clean water, fill, and you are finished.
Check Out Our Fountains
We have Four and Five Tier Swan Fountains. They are made from cast aluminum, with an extruded aluminum pipe running up the center. The fountains come unpainted, and with some seams bondoed. You will need to paint them in order to keep them from pitting. We cannot ship this item with UPS. Please call us for a freight quote at 504 -488- 5524.
For measurements visit: https://riccasarchitectural.com/shop/garden/fountains/
If you are looking for a fountain visit Ricca's Architectural Sales. We are located at
511 North Solomon Street in Mid City, New Orleans, LA 70119
(504) 488 – 5524 or (504) 822-8200 | Fax: (504) 488 – 5662 | Email: riccaarch@yahoo.com
Business Hours:
Tuesday – Friday 9 am – 5 pm, Saturday – 9 am – 4 pm
Ricca's Architectural Sales has a lot of items from demolition in our inventory that we restore and preserve for future uses in both residential and commercial designs. We are the best place to come to find that special moulding, chandelier, or even small parts. If you are looking for something unique that will not only preserve and re-purpose salvaged parts, stop by Ricca's Architectural Sales and find the perfect addition to your home or business.