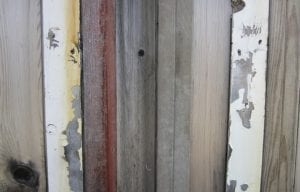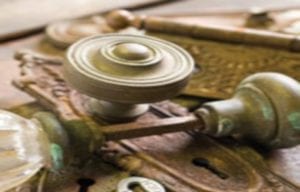 Make Your Own Coat Rack Out Of Re-Purposed Materials
School is back in session and you may find backpacks and coats lying all over your house. A coat rack could fix that problem….Why not make your own out of re-purposed materials? That way you can make it with as many hangers as you need, and it will fit perfectly with the decor of your home. Here a few easy tips on how its done:
What You Need
Find a wooden board. Re-purposed wood would work great, it could be weathered or even still have some coats of old paint on it. You could either put a clear coat over the old paint or decide to repaint the wood, this really depends on the design of your home and on how much work you would like to put into this particular project. Next, you will need a couple of antique door knobs. They don't have to match. Use bigger and smaller versions so you'll be able to hang up book bags, jackets and hats. Use as many as you want that really is determined by the size of your household and, of course, by the size of the board you are planning to use as a base. Make sure to leave plenty of room between the knobs before screwing them into the board. The screws you are using to hold the door knobs on the board should be strong enough to hold a backpack filled with books and school supplies. If you need help finding some of the supplies head over to Ricca's!
Ricca's selective demolition works to preserve the city's charm. In most cases, 80% of any home can be saved from the landfill.
Ricca's Architectural Sales has a lot of items from demolition in our inventory that we restore and preserve for future uses in both residential and commercial designs. We have lots of antiques and salvaged items such as knobs, locks, hinges, stained glass, ironwork, shutters, mantels, and doors. We have items that are hard to find, that are essential to completing a project.
We are the best place to come to find that special moulding, chandelier, or even small parts. If you are looking for something unique that will not only preserve and re-purpose salvaged parts, stop by Ricca's Architectural Sales and find the perfect addition to your home or business.
Call Ricca's Architectural Sales, located at
511 North Solomon Street in Mid City, New Orleans, LA 70119
(504) 488 – 5524 or (504) 822-8200 | Fax: (504) 488 – 5662 | Email: riccaarch@yahoo.com
Business Hours:
Tuesday – Friday 9 am – 5 pm, Saturday – 9 am – 4 pm