She Shed Upgrades
There is a special place in your home where you go to retreat and unwind. For some it is the study, for others  it's a pool, patio/deck area. Some love entertaining in the backyard cooking on the BBQ. Traditionally for men, the garage or tool shed which they call man cave is their favorite spot to hide out. But the shed isn't just for men anymore. Right now, a hot trend is for women to create a so-called She Shed from an ordinary tool shed.
Make It Stand Out
You are unique and your She Shed should reflect that. At Ricca's Architectural Sales, we have everything you need to give your She Shed the right feel and look.
Chandelier & Candelabras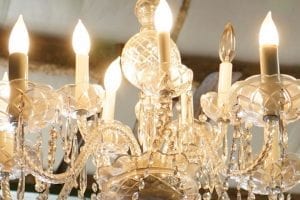 Brighten up your She Shed with a beautiful chandelier or candelabra from Ricca's. You can either re-wire it, or just use candles to get that soft relaxing light. From 10 Arm Crystal Chandeliers to Art Deco glass light fixtures to Spanish brass chandeliers you will find a wide variety of styles at Ricca's.
For more ideas visit: https://riccasarchitectural.com/shop/lighting/chandeliers/
Stained Glass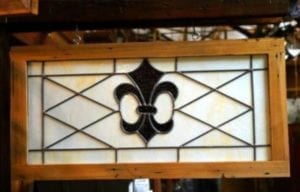 Add architectural interest to your She Shed with old windows re-purposed as decor. Decorating with old windows can add instant charm to any space. When you find a stained-glass window, hang it over a sunny window in your She Shed to let colorful light stream through the room.
For more ideas visit: https://riccasarchitectural.com/shop/stained-glass/
Mantles – Make A Faux Fireplace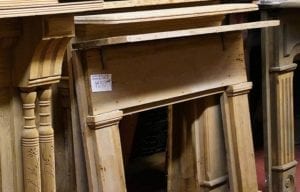 A faux fireplace could become the focal point of your She Shed. Get a fireplace mantel  front, there are plenty out there. A reclaimed mantel from an architectural salvage warehouse is probably the best way to go. Strip off the old paint. Use a mask just in case the old paint contains lead. Repaint the mantel so it matches the decor of your home. You will also need to build a base frame to which you will attach the mantel. The base frame can be made out of 2 X 4's, but it must be strong enough to hold the weight of your mantel. Once you attached the mantel and base frame to your wall, it is time to decorate.
For more information visit: https://riccasarchitectural.com/shop/mantles/
Ricca's Architectural Sales, located at
511 North Solomon Street in Mid City, New Orleans, LA 70119
(504) 488 – 5524 or (504) 822-8200 | Fax: (504) 488 – 5662 | Email: riccaarch@yahoo.com
Business Hours:
Tuesday – Friday 9 am – 5 pm, Saturday – 9 am – 4 pm