Surprise Her With A Glamorous Backyard This Mother's Day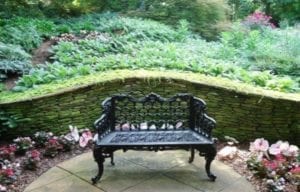 It's about time to figure out what you would like to do for her this Mother's Day. This year Mother's day is Sunday May 12. If the weather holds up, a backyard barbecue with the entire family might be just the thing to do. Of course, this gathering cannot be your ordinary backyard party, after all it is Mother's Day! How about you glam up the backyard and surprise Mom with a special party?
Glamorous Backyard Makeover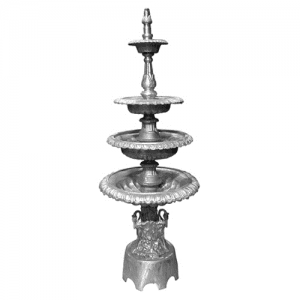 Getting your backyard ready for Mother's Day can be quick and does not have to be expensive. Just a view gorgeous items can turn your backyard from boring into spectacular. Surprise her with a classy bench for Mother's day! Find a so-called "Short New York Formal Bench" at Ricca's Architectural Store.  The bench is made of cast aluminum and is sold without a finish. If you are looking for a compete patio set, Ricca's Architectural Sales also has bistro sets, Victorian Loveseats, Victorian Patio sets and so much more!
A fountain in her backyard would also make a nice Mother's Day gift. A water fountain will add Zen and tranquility to her garden, patio or yard. Check out Ricca's amazing Tier Swan Fountain is made from cast aluminum, with an extruded aluminum pipe running up the center. The fountain comes unpainted.
You could also surprise her with a breathtaking lawn ornament or statuary for Mother's Day. Ricca's offers a wide variety of ornaments including, but on limited  to, Louisiana wildlife such as Pelicans, and Alligators in different sizes. Come by and take a look you know her best so you know what she will love!
Ricca's Architectural Sales, we can help you get your backyard ready for Mother's Day. Contact us today! We are located at 511 North Solomon Street in Mid City, New Orleans, LA 70119
Phone: (504) 488 – 5524 or (504) 822-8200 | Fax: (504) 488 – 5662 | Email: riccaarch@yahoo.com
Business Hours:
Tuesday – Friday 9 am – 5 pm, Saturday – 9 am – 4 pm