Take Dad To Ricca's For Father's Day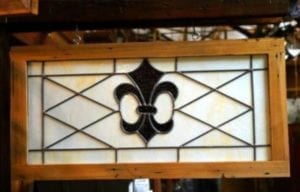 Finding a gift for dad is always hard and trying to plan something special he would enjoy for Father's Day (Sunday, June 16) can be a challenge. You know when you ask him what he would like for Father's Day, you will get the same answer, you get for every other Holiday: "Oh I don't need anything!" Why not take him to Ricca's Architectural Sales. Here, he will find whatever is missing to complete his latest unfinished project around the house or in the garage. No matter what he is looking for, he will most likely find it at Ricca's!
What He Will Find At Ricca's
At Ricca's Architectural Sales, he will find everything a home improvement project might require. We have lots of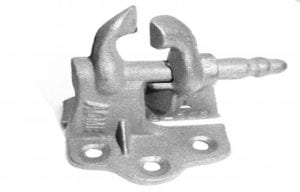 antiques and salvaged items such as knobs, locks, hinges, stained glass, ironwork, shutters, mantels, and doors. The store has a lot of items from demolition in our inventory that we restore and preserve for future uses in both residential and commercial designs. We have items that are hard to find, that are essential to completing a project. We are the best place to come to find that special moulding, chandelier, or even small parts. We have items that are hard to find, that are essential to completing a project. If dad is looking for something unique for his project stop by Ricca's Architectural Sales and find the perfect addition to his home or business. Here, he will find a Father's Day gift he will truly enjoy.
What You Need To Know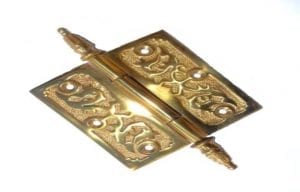 Ricca's selective demolition is another way to preserve our past. In most cases, 80% of any home can be saved from the landfill. In early 1956, Mr. Peter A. Ricca opened the Ricca's Architectural Store with the goal of providing hard to find salvaged materials to New Orleans and the surrounding areas. Three generations later, Ricca's supplies both new and used building materials. We may be based in New Orleans, Louisiana, ship all over the country. From hard to find hinges and locks to beautiful new mahogany over-sized 4 panel doors and stained glass,  Ricca's Architectural Sales has it all!!
Ricca's Architectural Sales, located at
511 North Solomon Street in Mid City, New Orleans, LA 70119
(504) 488 – 5524 or (504) 822-8200 | Fax: (504) 488 – 5662 | Email: riccaarch@yahoo.com
Business Hours:
Tuesday – Friday 9 am – 5 pm, Saturday – 9 am – 4 pm